Economical One Bedroom, 2 Bath in town, steps from the beach (Property #1-01-2)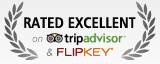 Our biggest 1 bedroom - Bright & Airy - Now with FREE very high speed wireless internet access!
Location:

Located two short blocks off the beach, and three blocks to "downtown" Puerto Morelos.

This new suite in a private fourplex has just undergone extensive renovations has been appointed with all new furniture. It has an large living room, dining area, big kitchen, two freshly-renovated full bathrooms, a giant terrace and a loft.

Quick walk to an excellent beach or restaurants and the centre square of Puerto Morelos.

Click here to see the exact location on Google Maps.

Description:

Large living room, dining area and fully-equipped kitchen.

Bedroom has a queen size bed, very high ceiling with fans.

Living room sofa folds out into an extra bed.

Private loft area with fold out bed.

Large shaded veranda in front with hammock.

Bright, breezy, spacious and very clean.

Special Features:

Ceiling fans or floor fan in every room

24" TV and BluRay / DVD / CD player. Local cable TV included.

Free High Speed Wireless Internet access. (Quick enough for Skype or Netflix)

Quick walk to an excellent beach

Kitchen equipped with full size fridge with freezer, coffee maker, stove & oven, microwave, toaster, blender, dishes, pots & pans. Towels, linens and bottled drinking water included.

In-room safe.

Folding beach chairs, beach umbrella, masks and snorkels available for nominal fee.

Close to all amenities

Private airport transfer available.
Rates (2 Persons - 2016/2017)

US Dollars
Dates

Week

January 4 - April 30
$750
May 1 - October 31
$500
Nov 1 - Dec 16
$600
Dec 17 - Jan 7 (Christmas)
$1000

5 night minimum stay.

4 guests maximum.

extra person $10 per night

All taxes/fees are included in rate

Rates subject to change
View a short video of this suite!
More Pictures:
| | |
| --- | --- |
| | |
| This is the beach at the end of our road, less than two blocks from your front door! | |
Reviews of this suite:
Both my wife and I enjoyed our stay at your Casa very much, which got off to a good start when we were met personally by both you and Joanne and you both ensured that everything was in order and that we had everything we needed.

Our walking distance to the beach was 400 yards/meters so it took next to no time to get to the beautiful white sand and turquoise water. The other thing that worked out very well for us was being about an 8 minute walk from the village square with restaurants and shops along the way. It is so easy to relax when you know that everything is close to hand and your accommodation is safe and secure.

The cleaning staff did a good job plus we found that everything that we could have needed was provided right down to the cork screw and bottle opener which in turn made our stay in your casa worry free. We have no problem in recommending you and your casa for anyone who wishes to stay in the area and we have indeed, already recommended some friends and look forward to seeing you again when we are down next, hopefully by the end of the year. Philip & Janet Calgary, AB
As a single woman traveling solo, I appreciate the safety and security provided as well as the ease of access to the stores and shops of town --- all just two blocks from the most amazing beach that stretches for miles. The apartment is well appointed, in excellent condition and comfortable, the bed is good, the linens are quality, the kitchen is well thought-out and in the evenings I spent long hours dozing in the hammock in the evening breeze, with margarita at hand.
I like to tell my friends that Puerto Morelos is "still small town enough to be "Mexico" but touristy enough to have all the conveniences... and the people are lovely". Working on the road and staying in touch, high-speed Internet is vital and I was never let down at Casa de los Viajeros. Wish I was there now... in the hammock listening to the fruit truck guy as he comes down the street. Go. Walk on the beach. Eat a shrimp taco. Have a margarita. Get a tan. Rob & Joanne will take very good care of you. Oh... and don't get to comfortable because, I'll be BACK! - Gypsy (Ottawa, ON)
My wife and I and our son and his family spent Christmas week and New Years at the Casa de los Viajeros. We rented two apartments so we could each have our own space. There were 5 in our son's family, including two children under 2 years of age and they enjoyed the two bedroom/2 bath apartment on the ground floor. My wife and I had the one bedroom/2 bath apartment on the second floor that also had an additional bed in the loft. Both apartments were clean and spacious and had well equipped kitchens. We enjoyed the balconies on each level which were equipped with hammocks and tables so we could relax or eat meals outside on occasion. Rob and Joanne, our hosts, were courteous and very accommodating in meeting the special needs of our young grandchildren.

Our apartments were just a 3 minute walk from the beach. We rented beach chairs and an umbrella from Rob and Joanne and enjoyed many pleasant hours on the sunny beach. The town square was a short 10 minute walk from the apartment.
In addition to beach activities and cooking, we enjoyed biking around the town, visiting the local botanical garden and zoo and the jungle market held on Sundays in the nearby Colonia. One of our bike trips took us past some nearby resort hotels and we were really happy to be staying in our own apartment in town rather than at one of the gated resorts. We felt safe and secure in town, even walking about at night, and we really enjoyed being in a real village rather than a hotel. We would recommend the Casa de los Viajeros to any family that wants clean, safe, comfortable accommodation and the cultural experience of living in a small town rather than tourist resort hotel. - Stephen
Wentworth, SD