Economical One (or Two) Bedroom, 1 (or 2) Bath in town, steps from the beach (Property #1-01-1)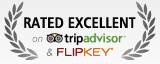 Now available as a very large 2 bedroom / 2 bath with FREE high speed wireless internet access! Rent as a 1 bedroom or 2 bedroom
Location:

Located two short blocks off the beach, and three blocks to "downtown" Puerto Morelos. This new suite in a private duplex has just undergone extensive renovations has been appointed with all new furniture and a new bathroom. It has an enlarged living room, a giant terrace and an optional "lock-off" private second bedroom with a completely private second bathroom.

Click here to see the exact location on Google Maps.

Description:

Large living room, dining area and new fully-equipped kitchen.

Bedroom has a comfortable queen size bed.

Optional private second bedroom with private second bath.

Living room sofa folds out into an extra double bed.

Large shaded veranda in front with hammocks.

Bright, breezy, spacious and very clean.

Special Features:

Air conditioning available in bedroom, ceiling fans in every room

32" HDTV and BluRay / DVD / CD player. Local cable TV included.

Free High Speed Wireless Internet access. (Quick enough for Skype or Netflix)

Quick walk to an excellent beach

Kitchen equipped with full size fridge with freezer, coffee maker, citrus juicer, stove & oven, microwave, toaster, blender, dishes, pots & pans. Towels, linens and bottled drinking water included.

In-room safe.

Folding beach chairs, beach umbrella, masks and snorkels available for nominal fee.

Close to all amenities

Private airport transfer available.
Rates (2016/17)

1br/1ba
2br/2ba
Dates

Week

Week
January 4 - April 30
$750
$900
May 1 - Oct 31 (Summer)
$500
$550
November 1 - December 16
$600
$700
Dec 17 - Jan 7 (Christmas)
$1000
$1125

5 night minimum stay.

4 or 6 guests maximum

extra person $10 per night

All taxes/fees are included in rate

2 persons

4 persons
Testimonials:
"My husband, sister, a friend and I spent the first week of December 2014 at the Casa de los Viajaros in a lovely two bedroom two bath apartment. The apartment was a perfect size for four people. It is quite roomy, well laid out for privacy and was very nice and clean. It looked just as it does on the Alba Libre bookstore website. We did a lot of cooking in, and found the kitchen to be convenient and well-equipped. The apartment is a terrific value. Landlords, Rob and Joanne were most accommodating and helpful." Nancy - December 2014

"We will definitely be staying with you all again; everything was so convenient, so close, so friendly, and there are about 30 + restaurants we didn't get a chance to sample." Dennis & Marty (December 2011)
You will not be disappointed with your stay at Casa de los Viajeros in the quiet fishing village of Puerto Morelos. You are just minutes away from a lovely sandy beach and the downtown area. The fully furnished apartment meet with all our needs. If there was anything a miss Rob and Joanne were quick to respond. If you are looking for peace, tranquility and friendly people then this is the place to be. We would definitely come back. - Leahy Family - Ontario December 2010
We just returned home from spending the month of February at the Casa de Los Viajeros in Puerto Morelos, Mexico. Our reservations were made on line through the Alma Libre Bookstore website, sight unseen except for pictures showing on their website. There were no disappointments or surprises – the pictures and information tell it like it is.

Casa de Los Viajeros was definitely home away from home for the 4 of us (2 couples) and it contributed to a fantastic month's vacation. The Casa with its 2 bedroom, 2 private baths, allowed an adequate amount of space to provide us with privacy as we needed from time to time. The kitchen, being fully equipped with up-to-date appliances and cooking utensils, enabled us to prepare and cook meals in. There are so many great places to eat in Puerto Morelos that we ate out often. The Casa is in close proximity to the beach (within a 2 minutes walk) and a 5 to 7 minutes walk to the downtown square.

Rob and Joanne treat you like family. They are very knowledgeable and take great pleasure in providing information you may need regarding all aspects of Puerto Morelos and the Mayan Riviera.
The Casa de Los Viajeros is highly recommended by us as a great place to stay while in Pureto Morelos. Anyone staying here is guaranteed to have a truly relaxed worry free vacation. - Anne, Allan, Edith and Bob - Ontario (February 2010)
"Casa de los Viajeros was the perfect home-base and although there's really no reason to cook in a town with so much great food, just having our own amenities instead of a hotel room made the trip seem so much longer than only 7 days...We were able to run completely on Mexican Time in our independent way and imagine that we were, indeed, living the life and not just popping in for a "fly in, fly out" experience. In reality, we were only visiting for 7 days and we missed it as soon as we left, but we know - we'll be back!" - Nicole, Sylvain and Margaret - Vancouver, BC (January 2007)
"Casa de los Viajeros was a wonderful place to stay. It was very clean, quiet and close to the beach (which was a huge bonus). Puerto Morelos is a wonderful place to go and get away. The town is full of friendly welcoming people and was a dream vacation come true. We highly recommend both going to Puerto Morelos and staying at Casa de los Viajeros. " Larry and Michele - Alaska (December 2005)
"I stayed at Casa de los Viajeros for almost a month, and it was as comfortable as being in my own home. The suite was fully furnished, so it made everything from cooking dinner to relaxing in the hammock a true pleasure. I especially liked the proximity to the beach and the town square. The walk to the beach took me about 30 seconds, and the walk to the town square is only 3 blocks." Paul - Chicago (January 2006)
More Pictures:
| | |
| --- | --- |
| | |
| This is the beach at the end of our road, less than two blocks from your front door! | |
Optional Second Bedroom:
All of the testimonials in support of Casa de los Viajeros are bang on. There are plenty of windows, and together with the screen doors and shaded terrace the A/C would be required on only the hottest of days.

Casa de los Viajeros is truly a first rate vacation rental property and I would not hesitate to return, or recommend it to friends and family.

-Greg & Shannon - Calgary AB - February 2009
More Testimonials:
We had a fantastic stay at your unit. It was very close to the beach and town. The area is quiet and safe. We found everything we needed in the unit and would not hesitate to rent your unit again. - Janet (summer 2010)
We will never forget our New Year's trip to PM and the warm, welcoming smiles of the residents. There were so many surprises: The beach was perfect, the sea beautiful and the reef fascinating...but those things are detailed on every travel website. How about: Sylvain enjoyed the "best steak" ever at Le Marlin Bleu. We zip-lined in the jungle, without the crowds, at Cenote Boca del Puma. We picked up plenty of our high school Spanish thanks to the patience of the locals, and we found ourselves using our French on more than one occasion. We were very inspired by Sandra Dayton's work with the Mayans and we hope to work with her someday. We didn't miss the "tacky tourism", the "Us vs. Them" mentality of many of the bigger resort areas or hotel chains and we loved the tranquillo Puerto Morelos way. - Nicole, Sylvain and Margaret - Vancouver, BC (January 2007)
A really heartfelt " Thank You " to Rob and Joanne for being super hosts during our two week stay at Casa De los Viajeros. Were no strangers to México and we have never been more comfortable. Fully equipped casa leaves nothing to be desired. One minute walk to one of the best beaches in México less than fifteen to "Downtown". We will be back and not even consider other accommodations.
"Viva" Casa de los Viajeros. Ron & Joey Vernon B.C. (February 2007)
"We enjoyed the Casa de los Viajeros apartment very much, it's clean, modern, quiet and stocked with everything we needed (okay, maybe chairs for the beach would be a nice addition.) The location is great, as it's close to the beach and the center of town. Very friendly hosts -- we'll be back!" (January 2006)
Glenn & Natalie, Girdwood Alaska - We heard you! Beach Chairs are now available!
"We loved having our own casa in lovely Puerto Morelos. It was quiet and very comfortable. We liked how convenient it was to the downtown, Mama's bakery and of course the beach. We definitely will be back!"
Kate and Steve - Minneapolis, MN (February 2006)