---
Advertising:
---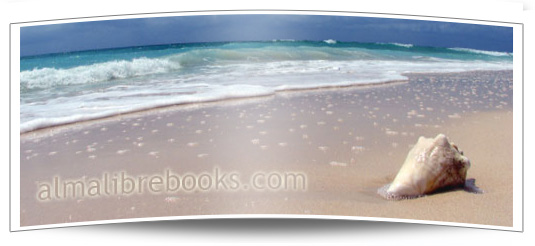 News from Alma Libre Bookstore - Puerto Morelos, Mexico
In this issue:
---
Spring Fling
Back in February, apparently every ground hog saw his shadow and decided not only to stay underground, he decided he was never coming up again. Most areas of the US and Canada have had horrible, sustained winters...and they are not necessarily over yet. Europe too was hit with record cold. We encourage you to plan your own Spring Break. Perhaps your college days are long past, but you still deserve some time off.
Take your choice of reasons. It's been cold, it's been really cold or it's been #$&$@* cold.
Flights are pretty reasonable and accommodation plentiful in Puerto Morelos. We've got lots of room in April, and prices drop substantially in May to as low as $399/week. We can help you find a place to stay on our rentals web page.
If you can't make it, please tell a friend about Puerto Morelos (and send them this newsletter and our website). PoMo could use a few more friends!
Wal-Mart to Stop Accepting US Cash
In a move that will likely be followed by other Mexican retailers, Wal-Mart has placed signs up in their stores saying they will stop accepting US cash as of June 10. The Mexican government has passed a pile of new laws recently which limit deposits of US cash to banks. This means that businesses have no way to deposit large amounts of American money. Right now many stores limit you to $100 US per transaction. This is all supposed to combat money laundering.
Most small businesses in Mexico I believe will continue to accept small amounts of US cash as a convenience to our customers. Alma Libre Bookstore certainly will, but it is another good reason to spend pesos in Mexico. Your best bet is to use the HSBC bank machine on the square where you will get a good exchange rate and a lower transaction fee.
Here's a link to a picture of the sign.
---
12 ways that Vacation Rentals are better than all-inclusive hotels
Recently we had the opportunity to spend a few hours at a local all-inclusive hotel. This is the way most visitors vacation in our area...until they discover vacation rentals. While there are many plusses to an "All-In" vacation, we can find many ways that a local rental makes for a better vacation.
Privacy - Most of the big hotels in our area have at least 400 rooms. Moon Palace has almost 2500! You are not going to get a lot of "alone time" outside your room. With a vacation rental, you may be in a small complex or a private home with your own kitchen, living room and terrace. Much more privacy!
Accoutrements - Most vacation rentals come with everything you need to enjoy your vacation. You need only to bring your clothes and a toothbrush! Most come with kitchen and serving utensils, blenders, full size fridges, entertainment systems and sports equipment. Most places are nicely decorated and much more comfortable than a generic hotel room.
Flexibility - With a vacation rental, your time is your own. Go to dinner when you feel like it...or make dinner in your place. Your choice and no need to stand in a long line to make a reservation at the "good restaurant". Dine wherever and on whatever you choose. No need to wait for "Wednesday night Fiesta Night" for some Mexican food! Also, our restaurants make your meal for you. Not for a mile long steam-tray buffet.
Food - On your own you can eat where you like, when you like. Puerto Morelos boasts at least 40 restaurants to choose from, most are very inexpensive and never require reservations or lining up.
Space - Much more space in a vacation rental than a hotel room. You can rent a studio, 1 bedroom, 2 bedroom and on up. Some places boast their own pool or large terraces or balconies. Much better than a cramped hotel room.
Price - Vacation rentals are usually much, much cheaper than an "all-in" vacation. At one local hotel, they offer the "all inclusive" option for $100 per person/per night. In Puerto Morelos you could have breakfast, lunch, dinner, snacks, enough liquor to cause your liver to howl in protest and taxi fares before spending half that much. You have control over your budget. You can save big by cooking some of your meals at your casa and try some of the local specialties like fish & seafood. Try mixing your own margaritas or enjoy a cool drink in your own place.
Quiet - Most hotels seem to want you to have a good time whether you want to or not! Their idea of a good time usually involves thumping, unidentifiable dance music and some dude on a mic trying to get everyone to play bingo or some silly pool game. Didn't you want to relax? Easy to do in your vacation rental!
Frustrations - Even being at one of the big hotels for a few hours can make you a little crazy. The "towel game" where people place towels on choice chairs around the pool at 5:00am and then don't show up to use them until 11. People cutting into line ahead of you, talking loud and practicing questionable hygiene practices at the buffet. Who needs it! At a private rental, you are in control...unless you bring your annoying brother-in-law. (Maybe get him his own rental across town.)
Location - Most of the big hotels are very isolated. This encourages patrons to stay on the property and never see any "real" Mexico. When you stay at a vacation rental, you can be right in town, living life more like a local than a tourist. When the mood strikes, a short stroll leads you to restaurants, shops or the best beach. Some of these hotels are so huge, that even when you are in your room, you could be as far as two kilometres from the beach!
Watered-Down Drinks - I hear this criticism all the time. Yes, your liquor is included in your price, but what is it? Most places do not serve "top shelf" liquor. In fact, I don't know if it is any shelf at all. The labels are unrecognizable and we suspect that the hotel's bulk buying means they pay pennies for a tanker-truck of this stuff. Order and receive what you want in our many restaurants and bars, or mix your own in your fully equipped kitchen.
Shopping - Buying anything at the local hotel gift shop only assures one thing...that you are paying too much. Buy from a local artisan in our town!
Pressure - Many hotels are always trying to sell you something. Timeshare, vacation clubs, overpriced tours. At a vacation rental, there's no up-sell and you'll pay much less for your tours, snorkel, dive or fishing trips by booking them yourself.
---
Guard Rooster:

Spotted on the walk to work recently, the latest fad in PoMo security.

Mixed Signals:

A crew came into town recently and added these swanky beach signs to our streets...taking no notice of the local traffic laws. There are two of these sign clusters in town that encourage you to go to the beach, the wrong way down a one-way road.
Frequently Asked Questions
Spend a little time with us in the bookstore and you will quickly realize what we do all day, every day.
Answer questions.
We don't mind of course, we're proud of our town and like to steer people in the right direction. If you buy enough books, we'll answer your questions all day.
Here are some of the ones we get asked most often:
Leaning Light
During Hurricane Wilma, we were worried it would straighten up!
Is there a public bathroom/restroom/washroom? To a desperate visitor, all other questions seem unimportant compared to this one. There is a public bathroom on the dock and Computips beside OXXO advertises theirs for 5 pesos. Aside from that we suggest patronizing one of the town's many cafes, bars or restaurants and using theirs.
What happened to the lighthouse? Did that just happen? Our famous lighthouse got its lean from Hurricane Beulah back in 1967. Legend has it that officials attempted to remove the old leaner after the storm but the stubborn lighthouse would not budge, so they just left it alone. It has now become our symbol. Since '67, the lighthouse has survived at least two major hurricanes, but it leans no more or less than it did 44 years ago. (We were actually kind of worried it would straighten up and make all our postcards moot.)
Army Strong:
Always smile at the nice man with the big gun.
What's with the army guys? Is there a revolution going on? Wherever there is a port in Mexico, you will find a military presence. Since we are a port (it's even in our name) we have the military. They may look kind of intimidating when you see them walking the beach in full uniform with guns nearly as big as they are, but have a peek into their barracks sometime. When they are walking around in their t-shirts and hanging their freshly hand-washed socks out to dry, they don't seem so scary. Smile and say "Buenos Dias" and they will do the same back to you.
What's with the checkpoint on the highway? Is there a revolution going on? The army and police love to set out pylons and block traffic. You'll find army roadblocks at any state border and other locations. Police have a checkpoint just south of the airport, going in Playa del Carmen and other places. Usually the roadblocks are to catch drug smugglers, sometimes they are investigating a recent crime, sometimes they are there because there are dignitaries in town and sometimes I think they are just there 'cause it's fun. Usually you will just get waved through these things. Sometimes they may ask simple questions like "where are you going?" and "where are you coming from?". Sometimes they will want to search your vehicle. Again, these guys can appear intimidating because they are well armed. Stay cool, cooperate with them and smile. They will smile back. We go through dozens of these on our long trips north and south and have never had a problem.
Announcement Guy
Motto: If you can't be clear…be loud.
What's with the little car with the loudspeaker driving through town? Is there a revolution going on? The little car with the loud, loudspeaker on its roof is part of the town. He's paid a fee to drive around with town news and advertising from local businesses. We find him very hard to understand. At first we blamed our poor Spanish, then we realized our Mexican friends couldn't understand him either. Lately we notice his speakers have been getting larger, so he's louder, but just as hard to understand. Other loudspeaker vehicles drive through town too. Some are making announcements, and some are selling fresh produce, shrimp, or even mattresses. Other trucks play a little jingle (usually the gas guy) or music (usually the bakery guy). If you see a guy walking around town playing a shrill flute...get your knives out...he will sharpen them. If you see one of us walking around shouting "libros, libros..." you know it's a quiet day at the bookstore.
Where's the Post Office? I love answering this one. There isn't one. Next! Okay, we don't have a post office, but you can still mail your Puerto Morelos postcards (available at Alma Libre Bookstore...everyone else has Cancun ones) in Puerto Morelos. First, get yourself the proper stamp at Casa Martin Supermarket and then post it in the mailbox located on the wall between El Pirata restaurant and the gift shop on the corner. I have no idea when they pick up. If you are going to Cancun or Playa del Carmen or Cancun, post them there, it speeds up the process. MexPost mailboxes are there big and red.
How do I catch a bus to Playa or Cancun: This one is easy. You need to get to the highway by cab or collectivo bus. There are two bus stations, one on either side of the highway. The far bus station (in Farmacia Paris) is for routes south like Playa or Tulum. The close one is for Cancun. The bus is a big luxury liner operated by ADO. The bus comes every ten minutes and costs just 20 pesos. They even show a movie on the bus. Don't get too absorbed in it though, it's only a thirty minute trip. (The have WiFi now too!)
Meet Me in the Sea:
Do not miss a visit to the reef. He's waiting for you! (photo by DiveDiva.Ca)
Can I ride the Collectivo? Where does it go? If you've got five pesos, you can ride the collectivo. Mexico runs on collectivos. They are the buses or vans you see whipping around town. If you catch it heading north or west, it will eventually take you to the Colonia and get you close to the ADO bus stations. On occasion it goes out to El Cid and sometimes to points north. The routes are a bit of a mystery to me. Ask the driver if you are in doubt, or take a nice tour of the town. Eventually you'll get where you want to go. The driver can make change for you if you don't have the exact dough...but don't be paying with anything larger than a 50 peso bill or you'll ruin his day.
Can I rent a bike? It used to be difficult to ride a bike in PoMo, but with the reasonably paved roads, the world has improved for two-wheelers. Ride nicely and watch for the speeding cabs and buses. Don't ride on the highway unless your nerves are far better than mine. Watch for speed bumps and potholes. There are several places to rent bikes from. The travel agency around the corner from us has them and restaurant La Choza del Chaman has some too.
How do I get to the reef to snorkel? Our reef is amazing. It's our pride and joy and we protect it like our child. Therefore, you can't go out to the Reef without a guide. You must also wear a life vest. These precautions protect you and the Reef. Our over-protectiveness means the Reef is very healthy and you will see a good variety of sea life. We can't recommend a trip out to the Reef enough (picture jumping into an aquarium.) You can go with one of the dive shops in town, or to go in a hurry, go out with the next boat going out from the dock. The price will be around $230 pesos plus a $20 peso park admission fee. (The admission fee goes directly to Reef protection) They will take you to two different locations for about two hours. The guides are trained and certified. Go and say "Hola" to the fish for me.
These are our most asked questions. There are hundreds of others. Our website almalibrebooks.com can answer many of them. Click the "Puerto Morelos" tab for lots of practical, accurate and up to date info.
Bookstore Hours - We're open 7 days a week and longer hours!
We're not quite open 24 hours, but we are 7 days a week with the same hours. 10:00am to 3:00pm and 6:00pm to 9:00pm every day. Even Sunday! Please note that we are closed daily between 3 & 6. Even we need a siesta!
Special Book Orders
We have finally found a supplier who can do the impossible, get books to us reliably in Puerto Morelos.
We can now order most any title and receive it at the bookstore in about a week
at a surprisingly low cost.
We are ordering new books for the store about once a month and we can bring in books for you too! Depending on the number of books you order, shipping and duty will be between $3 and $5 US per book. This is much quicker and cheaper than any other source we have found, including Amazon.
Our next order will be in early March. To order, just contact us to make sure we are able to get the book. We require a deposit on all orders. Easy!
Final special order of the season will March 28.
Taxi Rates
The taxistas have done a nice service for the town. They have posted all their rates on a great big sign beside the taxi stand in the square. This is a great move and should help to eliminate any misunderstandings. Check the sign, confirm the rate with the driver and there will be no surprises. Here are some highlights (fares from the square).
20 pesos - The highway, Villas Morelos, Amar Inn, PlayaSol, Casa de los Viajeros, Villa Shanti
40 pesos - Ceiba, Rancho Sak-Ol
45 pesos - UNAM
50 pesos - Jungle Market/Spa, Villas Morelos II, Crococun, Botanical Garden
130 pesos - Playa Secreto
150 pesos - Central Vallarta
300 pesos - Airport
600 pesos - Xel-Ha
2000 pesos - Merida/Chetumal
Click here to see all the rates.
Seeing Spots?
We've changed our pricing system on used books at Alma Libre Bookstore. Instead of penciling in the price on the first page of the book, we've switched to a "dot system". Each used book will have a brightly coloured dot on the spine. The dot represents the price of the book, we have price guides all over the store. The dot system allows us to keep up with the fluctuating peso. We used the opportunity to lower our prices on hundreds of books all over the store. Check us out!
Plug the Bookstore on Trip Advisor

Our town and bookstore have been discovered by a lot of visitors to TripAdvisor.com. We lurk at the site ourselves and try to help visitors discover Puerto Morelos and correct some of the crazy misinformation that often comes up on the site. If you like Alma Libre Bookstore, please write a review for us on Trip Advisor. Any review will move us up in the "Puerto Morelos Things To Do" list, and a positive review might help bring more folks into the bookstore!

Visit our profile and give us your honest review here or use the box to the left. We appreciate your support!

Many thanks to those of you that have already wrote us glowing reviews. Thanks to you our stock has risen!
Jungle Market / Jungle Spa
Big things are happening in the Jungle again this year. Sandra and the Jungle Spa women have been rubbing visitors the right way all season long. They are coaxing all-inclusive visitors out of their plush prisons to enjoy a taste of Mexico and life in the jungle.
The new palapa they have been saving money for all year is now completed, so they can handle more guests in more comfort. The palapa is in a peaceful spot surrounded by nature.
The famous Jungle Market is on again. There is a new show with lots of dancers and costumes. Show begins at 11:30. The market features items that are specially made by local families. You can't get these things anywhere else! Be sure to come to the market hungry, because the food is always the highlight. New! You can take a special taxi to the Jungle Market on Sunday at 10:00 am from the Hotel Posada Amor just south of the square. There will be a collection of taxis to take you to the Jungle Market at the special rate of 10 pesos per person.
The Jungle Spa has been so popular, they have expanded the days that it is open and are requesting that people make appointments either by telephone or email. This will ensure you don't waste any time waiting for your treatment.
To make an appointment, contact Sandra at (998) 208 9148 or Cell 044 998 180-5424 or by email through her website. Appointments are available Tuesday-Saturday and limited appointments may be available on Sunday. The spa is closed on Monday.
Many treatments are available, from manicures and pedicures to a luxurious aloe vera and banana leaf wrap and massage! (or a chocolate massage...does it get any better??) For men, there is the "Mayan Macho" massage. You've never had a massage like this! They even have special massages for young adults.
Spa prices are much lower than you will find at your resort and proceeds go directly to the Mayan families that work at the spa and Jungle Market.
It's easy to get out to the jungle by car, taxi or collectivo. It's on Calle Dos (kie-yay dose) in the Zona Urbana, which is right behind the Colonia. Here's a map you can print out. Taxi to the jungle from the town square is 50 pesos. A taxi from nearby hotels is 150 pesos or $12 US each way. Tell driver you want to go to: Jungle Spa - Sandra (important to mention her name) Zona Urbana.
Remember, when you pamper yourself at the Jungle Spa or buy a unique gift at the Mayan Market, you are directly supporting Mayan families! This is a very worthwhile venture and we hope you will support it.

Money Matters
New anti-money laundering laws here in Mexico require exchange houses to record your passport number to exchange US cash for pesos. You will need a copy of your passport to exchange cash at any exchange place in Mexico.
Also large businesses like Walmart and Costco are unable to accept more than $100 US in cash per transaction. Walmart has posted that they will no longer accept US cash after June 10.
Just a reminder to visitors that there is no place to cash traveler's cheques in Puerto Morelos. The easiest way to get pesos is at the HSBC ATM (ABM) beside the supermarket on the square. If it is out of money, there is another machine in the 7-11 by the gas station. There are also three ATMs in town that are not affiliated with banks. Two are at the mall across the square from the bookstore and another is at OXXO. Since these are not affiliated with a bank, the fees are much higher than the HSBC machine.
If you wish to cash a traveler's cheque, you can do it at the airport or in Cancun or Playa del Carmen. You will need your passport to cash a cheque.
---
Home and Condo Rentals
It's not too late to make plans for this spring! We still have some homes and condo rentals available for spring. It you have never stayed in a private home or condo, you are in for a wonderful experience. You have all the comforts of home on your vacation. All you have to do is bring your clothes and toothbrush! Everything else is included from towels and linens to hammocks and blenders.
Many ex-pats have built their dream homes here in PM and are willing to rent it to you! Renting a place makes you feel more like a local and offers the convenience of cooking for yourself and
much more privacy
.

Regular Beach Readers know that we feature some of these properties on our website. There are a gazillion property rental sites out there, but our site is unique because these are properties we know, owned and run by people we know and trust. We like to think we take the guesswork and risk out of renting.

We're always adding new properties to the site and new photos too!
One bedroom or two? Your choice!

This giant suite can be rented as a one bedroom/one bath with a fold out couch, or as a two bedroom two bath. Each bedroom has it's own outside door to allow entry or exit without disturbing others.
It has a full kitchen with pots and pans, dishes and cutlery, plus appliances like coffee maker, toaster and juicer. Dinking water is included as well as cable TV and wireless internet. The suite features a huge terrace with table and chairs and comfy hammocks. All this from $650 a week in season, $450 starting in May!
Click here for more information and pictures!
Huge, Bright, Breezy One Bedroom

A big one bedroom, two bath with a loft. The loft has a fold out couch and curtains for privacy. The couch in the living room also folds out into a bed.
Off the bedroom and the living room is a HUGE balcony with table and chairs for four and a comfy hammock.
Of course there is a full kitchen with pots and pans, dishes and cutlery, plus appliances like coffee maker, toaster and juicer. Dinking water is included as well as cable TV and wireless internet. $675 a week in season, $499 starting in May!
Click here for more information and pictures!

Watch a short HD video about this apartment
Click here to download a printable info sheet on the above three apartments
*By the way, it is not too early to start thinking about 2011. We are already booking next Christmas and February, March 2012. Don't miss out!
Check out our new, easier to navigate rentals page here.
Owners! Contact us to get your FREE listing on our website.
---
Home and Condo Sales
If you have ever thought about owning a piece of paradise, this may be your opportunity. Some prices have actually come down, something we have not seen in nine years of living here.
Here are a few places we are featuring:
New Listing!

2 bedroom / 2.5 bath condo with spectacular view

Just on the market, this condo is just a year old and features a spectacular, third floor view of the ocean and beach.

Small condo complex (10 units) features swimming pool, elevator, security guard & parking.

3 bedroom / 2.5 bath beach home!

A stand-alone single family residence, on the ocean fronting a small quiet cove. This is a recently built (2007) two story home with 2200 square feet of living area and in addition, a walled in private rooftop sundeck.

The house has 3 bedrooms, 2-1/2 baths, living, dining, kitchen, and laundry room, an outside storage room, and a downstairs oceanfront sitting porch and patio.

Included on the property is a complete separate suite, that can be used as servants quarters, or a guest house.

Separately titled adjoining lot is also for sale, walled and ready to build on.

3 bedroom / 3.5 bath - 3 story townhome

Now fully furnished & price reduced

Fully detached home is part of an established, well managed townhome community. (total 12 units) with swimming pool.

The pictures don't show it, but this place is fully furnished with everything including appliances and pots and pans. Bring your toothbrush, everything else is included.

This well-built 270 m2 = 2,700 square feet home has three stories and a large sundeck
Find more places on the PoMo real estate section of our website: http://www.almalibrebooks.com/realestate.htm
---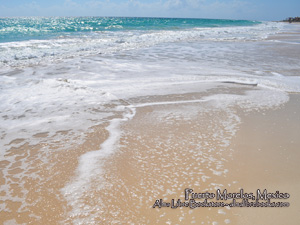 Free Gift From Alma Libre Updated for February & March
For those of you still stuck up North, bring a small piece of Puerto Morelos to your home or office with our new Puerto Morelos Wallpaper. Beautiful of course, and practical too with February & March calendars built right in. This month's wallpaper is a view of the beach just south of town. We'll have new wallpaper at the end of the month.
We'll have new pictures available for download every month! Wallpaper is also available on our website at www.almalibrebooks.com.
Pick your wallpaper size:
1280 x 1024 1024 x 768 800 x 600 1600 x 900 CLICK HERE FOR WALLPAPER INSTALLATION INSTRUCTIONS
---
Restaurant News: A new restaurant has opened in the space formerly belonging to La Suegra. Merkadito del Mar has mostly seafood on the menu and a beach view.
The people who made La Petita fish restaurant such a success have now moved completely to La Playita, which is just north of their old location on the same road, but now on the beach. New owners have taken over La Petita at it's old location, even keeping the same menu. We never say anything bad about places, but the early reviews of the "new" La Petita are mixed at best. If you want the old "La Petita" experience, walk a little further down the road to La Playita. They have live music on occasion.
The little fish place Cruzita on Niños Héroes across from the Ministerio Publico has changed its name to La Quinta de Morelos. We haven't been yet, but early reviews are good.
Live Music Calendar: - Local goddess Mary Jordan ha decided to take on the impossible; keep track of PoMo's live music scene. Many places in our town now feature live music, but keeping track of who is playing where and when and with whom was too much for this reporter. Mary's Live Music 2011 calendar appears on the Alma Libre Bookstore website here. Check out Mary's blog "La Vida Es Rica".
Independence Day: For a while now, Puerto Morelos has been trying to get out of what it calls a "bad relationship". Right now, PoMo's town affairs are mostly handled (or not handled) by the municipal government of Cancun. Puerto Morelos would like to change that and become an "Alcaldia", which would give the town control over their own tax dollars and allow the town to get more much-needed services. It was all supposed to happen this week, culminating in a big party yesterday in the town square. Unfortunately, Cancun is reluctant to give us up, and the delegation did not receive the votes it needed to break away. Rather than cancel the party, it went ahead with speeches denouncing the decision and promises to continue the quest for independence. It all ended with a big dance party with an excellent band. Viva PoMo! (Photos of the big event later in this newsletter.)
Diving Dog Tours has grown again. They are now the official dive/snorkel/fishing outfitter for La Ceiba Spa Resort. Owner Kathy has a fleet available for all your fishing needs, everything from high-end yachts to professional fishing boats to pangas. Parties of up to 8 fishers can be accommodated. She also takes snorkelers out to the reef and now divers, through their partnership with Aquanauts Dive Adventures. You can book anything, fishing/snorkeling/diving/boat charters through the storefront at Ceiba del Mar, just off the beach at the north end of the hotel or at Aquanauts office in the Hacienda Morelos Hotel. Check out her fleet and new website.
Salud!: A new medical centre is being built in the Colonia. The building, beside the library is taking shape quickly. A sign on the site says the centre will offer all standard care and 24 hour emergency service. This is great news for the town. (photo by Daphne Armstrong)
We had a great time at the Mayakoba Golf Classic held in late February. We mainly went to get a look at Mayakoba, a giant development with three hotels including the enormous Fairmount Mayakoba. Having never been to a pro golf tournament, I didn't know quite what to expect. Picture any major sporting event, but class it up several notches. Everything is a little higher end. Sponsors hand out gifts like laptop cases and Hagen Daz ice cream and we were invited to try some expensive tequilas...but it was too early for that! We were not allowed to take pictures, in fact they confiscated cameras and even cell phones at the entrance. We were a little amused that all spectators were ordered to be quiet and even not move when the golfers lined up their shots, lest we distract them. We've never had to do that during a pro football game!
Yucatan Ferry: Tampa media is claiming that two groups are interested in reviving ferry service between the Yucatan and Tampa. Service would begin next year and would cost $300 or $350 per person round trip including cabin and meals. No word on what they would charge to transport vehicles. They want to do two round trips a week. No word on where they are landing in Mexico. The old Yucatan Express ferry which ceased operations in 2003 landed at Progresso and Puerto Morelos. They had trouble landing in PoMo because of the shallow reef and eventually only landed in Progresso, thirty minutes north of Merida. Read all about it here.
Mayan Holidaze, a music festival that came to a resort near Puerto Morelos this year will be back next year...and it's already sold out. You can add your name to a waiting list and hope for the best. This unusual music fest features big bands and professional set ups and sound, but in a much more intimate setting. Only a limited number of tickets are sold, meaning you can focus on what is important; the music rather than dealing with large crowds. The well-organized event also sets up a charity fund to provide a positive legacy to the place they play. This year they donated computers and school supplies to the local DIF for the kids in our area. More info here.
Shakira the Columbian bombshell and shaker of hips will headline a major concert in Cancun on June 15. She is expected to draw 25,000 people. Word is the concert will be held at the enormous Moon Palace. Our sources say you must book five nights at the hotel to qualify to buy tickets. A better deal is in Merida, where the city is footing the bill for her to play for free on the Paseo Montejo on July 16. Unfortunately the bookstore will be closed for the season by then, but this all gives me an excuse to put a picture of Shakira in the newsletter. Waka waka!
Play Ball! - Los boys of Summer are back! Los Tigres de Quintana Roo will be playing again in Cancun. It's pretty good quality ball, the seats are inexpensive and the food is fantastic. Seats start at just 20 pesos, the best seats in the house are only around 100. They have a website, click "calendario" to see their dates.
Need a housesitter in the fall? - We'll close the bookstore again for the season in early May and make our way back to Calgary and do some work again in the "glamorous" world of television production this summer. We're undecided what to do in the fall though, so we're offering our services up as housesitters. We'll consider pretty much anywhere in North America. We have to be back in Mexico by early November. We'll take care of houses, dogs, cats, birds...pretty much anything but a child! Contact us if you are interested. We are trustworthy, clean and respectful of other people's liquor cabinets.
Sacre Blues! - If you miss the Men in Blues at one of their many gigs around town, you can buy their CD at Alma Libre Bookstore. It was recorded live in Puerto Morelos. We also have Mark Mulligan CD's, and for a limited time, we have cards for a free Mark Mulligan song download. Ask us!
Chef Dieter is busy baking bread for you this season. Look for his fresh Lye Pastry products at the Supermarket Casa Martin. You can also try the Pretzel Sandwich at the "NY- Kitchen Express" Deli at Bonampak at the Plaza Peninsula in Cancun. Check out his website for more products. You can always get fresh bread at Mama's Bakery too...as well as other delicious treats.
Ask a Realtor: Owning a property in Mexico is not difficult, but it is likely a different process than in your home country. Amber at Mayan Riviera Properties is hosting her "Ask a Realtor" workshops again this year, every Tuesday at 5:00 PM. She has a short, informal presentation and then will answer your questions at the Mayan Riviera Properties office on the east side of the square.
Bunch O' Booths: A lot of booths have sprung up around the square. Most of these booths are selling snorkel and fishing trips. Some are selling tours. Some are selling time-share or vacation clubs. Make sure you know the difference when you are talking to the person at these booths. If the price of a tour or trip seems too good to be true, there may be strings attached. Check out our Puerto Morelos Services page for good local businesses that will show you the sights right!
As we reported before, The Miami Herald Cancun Edition is no more. Look for a copy of the USA Today Cancun Edition at your hotel or convenience store. It's being put together by the same local staff. Check out the weekend edition for "Footprints" a special section devoted to the best in our area.
Did I miss any local news? Let me know!
This Newsletter is being sent to you on a new server. It charges us for each individual email that it sends out, so if you are receiving this email more than once, please unsubscribe the extra addresses. Because it charges us for each email, it is very careful to ensure all the addresses are valid. If it has trouble getting the email to you, it will delete your name and never send you another email. If you were receiving our email, but now you are not, try signing up again using the form on our web page. This "double-opt-in" system is much more accurate and should ensure you continue to receive this newsletter. You can try adding our email address to your contact list too, so that your spam blocker doesn't delete us. Gracias!
Don't hate us, we've added Google Ads to the newsletter in an attempt to cover some of its costs. We have no control over the ads that pop up, Google decides that, and we are in no position to tell them what to do! Please let us know though if anything odd shows up. Please note, these ads don't begin to cover our costs for this newsletter. If you like this newsletter, please support it by buying books at Alma Libre. Gracias!
Current Exchange Rates (At the exchange in Puerto Morelos)


USA Dollar 11.15


CDN Dollar 11.20
---
This Just In! Books & Products at Alma Libre
Read all about it!
We love to keep you up to date with the town, but it's books that pay the bills. Have a look at some titles at Alma Libre bookstore...
The Painted Fish and other Mayan Feasts

This book written by Sonja Lillvik, who founded the Cuzan Guest House in Punta Allen is memoir of a life in the land of the Maya told with food! This is a gorgeous book with more than 100 recipes (perfected in the Mayan Riviera and tested up north) and lots of glossy pictures of food and fun.

We ran out of these a week ago, but we now have a few in stock. Hurry in!

The Maya - Michael Coe

Just Updated! A perennial bestseller in the bookstore, this reader-friendly book is an excellent choice for those who want to learn about the Maya. Written by Michael Coe, recognized the world over at THE expert on the Maya, this book answers all your questions and then some. The best part about this book is that it is constantly updated, this volume is the eighth edition, and it just came out last month. The ink is practically still wet!

We also have Coe's "Mexico from the Olmecs to the Aztecs" in the store right now.

-A clear and intelligent description of the development and organization of Maya civilization. -- Natural History
-[Coe] has shown an outstanding ability in selecting and organizing his material. A pleasure to read. -- Antiquity

Casa Yucatan

A beautiful book showcasing the unique architectural style of the Yucatan...or to put it in another way, "A dazzling photographic journey, Casa Yucatan focuses on architectural elements, water spaces, and open-air living in houses both colonial and contemporary, including haciendas and coastal retreats. The Yucatan has undergone a remarkable restoration renaissance of late: ancient pyramids now share the dense jungle landscape with revived haciendas, and colonial homes boasting high-beamed ceilings and cool tile floors posture amidst elegant plazas and renovated nineteenth-century mansions."

Mexican Slang 101 - This book is the phrase book for those who want to really "talk the talk" and speak the way the locals speak. You'll find hip expressions like the proper way to say "cool" or "bummer", right down to the nastiest insults you can imagine. There is enough information in this book to be the life of the party, or get beaten up. Be careful how you use this book! Locally produced and available only at Alma Libre. Makes a great gift or gives you some training that Berlitz just is not going to give you! This book has quickly become a bestseller. Makes a great souvenir or gift.

A bargain at 65 pesos.

The Old Man and the Sea - Ernest Hemmingway

There is no better place on earth to read this book than by the sea at Puerto Morelos. We quickly learned that lesson and so we import this classic from up north.

The last novel Ernest Hemingway saw published, The Old Man and the Sea has proved itself to be one of the enduring works of American fiction. It is the story of an old Cuban fisherman and his supreme ordeal: a relentless, agonizing battle with a giant marlin far out in the Gulf Stream. Using the simple, powerful language of a fable, Hemingway takes the timeless themes of courage in the face of defeat and personal triumph won from loss and transforms them into a magnificent twentieth-century classic.

Puzzle books for the Beach - We have a great selection of puzzle books, especially made for the beach. We have New York Times crosswords especially made for a sunny day and a hammock. We also have a great selection of Sudoku books for the sand and surf. We also always have a deck of cards available at Alma Libre.

Latin Style - We are very excited to have this new decorating book in our shop. It's big and glossy and features lots of pictures to inspire you to bring Latin style into your home. Juan Carlos Arcila-Duque is a Columbian born interior designer with notable clients throughout the world. He has designed everything from private residences to trendsetting restaurants. This book also includes a Latin music CD! "This is a charming book full of color, and the quirky style of what the author calls "Latin Style". This is much more than just a decorating book. The author chooses pictures that give you a sense of what it would be like to experience Latin style." - Amazon Reviewer

Secrets of the Talking Jaguar is the story of the author's physical and spiritual journey from the south-western US to the highlands of Central America. There he becomes apprenticed to a local shaman who teaches Pretchel much about indigenous Mayan life and about life in general.

"This eloquent and expressive work. . .is highly recommended."—Library Journal

"Told with great honesty, insight, and generosity, Prechtel's chronicle offers modern readers a privileged and rare glimpse into the complex and spiritually rich life of a contemporary Mayan village."
—Rocky Mountain News

Spanish Language Learning Software- Now available for the Mac! - Since moving to Mexico, Joanne and I have struggled with our Spanish, especially those nasty verbs. Now our friend Jacky has invented a fun way to learn your verbs. Her Amigos Spanish program has full conjugation for 700 verbs and helps you learn with tests and puzzles. The program is totally customizable, allowing you to focus on the verbs you need to know. Plus it's fun, so you will stick with it and learn those verbs. To expand your vocabulary, try Amigos Spanish Puzzles a program featuring word games with English clues and Spanish answers (or vice versa). The program comes loaded with 2500 words, and you can even add your own words if you like! Both programs are available on CD at Alma Libre Bookstore or download it at Amigos Spanish.

SPECIAL OFFER for Alma Libre Bookstore Customers

Cenotes of the Riviera Maya is the best book ever written about the cenotes in our area. Beautifully photographed, it could easily be called a coffee table book, but it is also has all the practical information you need to explore the cenotes whether you are swimming or diving. Many have drooled over this book, but the hefty (500 peso) price tag kept some people away. Now author Steve Gerrard has authorized us to lower the price. At 300 pesos, this book is an incredible bargain and it has been flying off our shelves.

Maps!

If you drive in our area, you need a map! We have excellent and detailed maps of the Yucatan, the country of Mexico, Cancun city, Merida as well as Belize, Guatemala, Cuba and Central America. We also have souvenir-quality maps you can hang on the wall.

Maps are usually difficult to find in Mexico, but only if you are looking in the wrong place! Plot a course to the bookstore...if you get lost...ask for directions...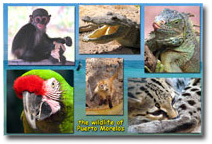 Postcards! We've added a lot of new postcards to our collection, including more underwater shots by "Dive Diva." We have the largest selection of Puerto Morelos postcards, and they are all exclusive to Alma Libre. We know because we make 'em! We also have blank greeting cards to cover any occasion you may wish to celebrate while you are in paradise.
Gift Certificates! A nice gift idea for someone who lives here is an Alma Libre Gift certificate. Available in any amount and can be used for new or used merchandise. We can accept payments from up north via Paypal.
---
Photos of the Month
| | |
| --- | --- |
| | |
| Carnival in Merida: Once again we made our annual trek to Merida for their huge Carnival celebration. Two parades a night, dozens of music stages and miles and miles of fair food opportunities. | Tacos al Pastor: I love a parade as much as the next guy, but the secret attraction to Carnival in Merida is the food. Look at the size of this meat pile! Layers and layers of meat, slow cooked and sliced for you when it's ready. |
| | |
| Uayma: Near Valladolid you will find this amazing church, decorated in a most unusual way. The town itself (pronounced WHY-mah) is immaculate, peaceful, and the people are friendly. Well worth the trip! | Crucifix for Sale: Found this man selling religious items on the busy streets of Merida. |
| | |
| PoMo Alcaldia: This gathering was planned as the ceremony of Puerto Morelos breaking away from Cancun, but it didn't happen. Instead speakers told the crowd about the necessity of independence from the big city. | PoMo Alcaldia: After the meeting, this big band got the crowd dancing into the night. |
---
Advertising:
---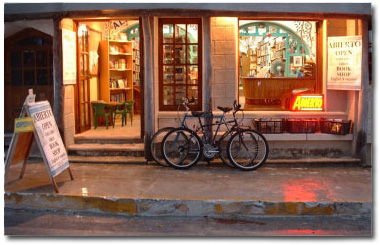 Just a reminder that we are open 7 days a week for the season. Our hours are 10:00am to 3:00pm and 6:00pm to 9:00pm EVERY DAY of the week. (Including Sunday) We are closed between 3:00pm and 6:00pm for siesta.
Our hours are always posted on the front page of our website at www.almalibrebooks.com.
We take trades every day, so our selection is constantly changing. If you are planning a trip down, why not bring some recent bestsellers to trade and check out our store, or plan to buy all your reading material at Alma Libre. We got you covered!
We look forward to seeing you in Puerto Morelos!
---
Beach Reads is the official newsletter of Alma Libre Bookstore in Puerto Morelos Mexico. It is mailed directly to your mailbox if you request it. Beach Reads is published on a sporadic, seemingly random basis...but it is supposed to be approximately monthly during the season at Puerto Morelos. The season is November until after Easter. We do our best to publish it regularly...but we are easily distracted...
Our website is located at www.almalibrebooks.com Our store hours are always on the home page.
If you do not wish to receive this newsletter, please Click Here To Unsubscribe
This is Year #9, Issue #4. March 2011
To subscribe or make comments or suggestions or advertise your local event, please Contact Us
Retransmission & Redistribution of this newsletter without express written consent is just fine by us! Send this newsletter to a friend! (or get them to sign up for their own copy) If you like the newsletter, please support it by buying a book at Alma Libre Bookstore.
Text & Photos ©2002-2011 Alma Libre Bookstore. Please do not use our content on your website without our specific permission.