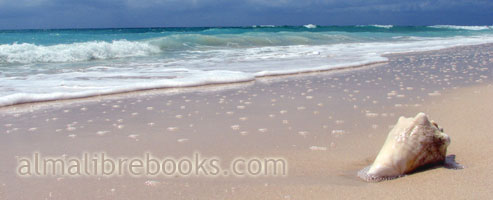 News from Alma Libre Bookstore - Puerto Morelos, Mexico

Year 05 Issue #3 - January 2007

Click here to go to our website: www.almalibrebooks.com
In this issue:
---
Best of Puerto Morelos Survey!
January means it's time to pick our favourite things about Puerto Morelos. Your "Best of Puerto Morelos Survey" will arrive in your mailbox sometime after this newsletter arrives. Please follow the instructions and answer the survey questions.
Here are the results from last year's survey.
Question: What is your favourite thing to do in Puerto Morelos? Most answers were related to relaxing. Relaxing on the beach, in a hammock, at a restaurant or wandering about the town were most popular. Nobody said "writing newsletters". Wonder why?
Question: What is your favourite restaurant? This is our most popular and most contentious question. Here are the results from last year...
1. Hola Asia - Has topped the survey every year.

2. Pelicanos - Now open in its old location.

3. Bodo's - Now in a new oceanfront location.

4. John Gray's Kitchen - People come from all over the Mayan Riviera to dine at John's.

5. Caffe del Puerto - The late-great favourite is now unfortunately closed.

5. El Pirata - Last year's survey was their first appearance on our list.

6. Le Marlin Bleu - Our next door neighbour also made his first appearance on our list last year. I think the shrimp tacos had a lot to do with it.

Also mentioned many times were "The Old Fisherman", Portabello, Spaghettino, Tuna, Mama's Bakery, Caffetto, and El Tio.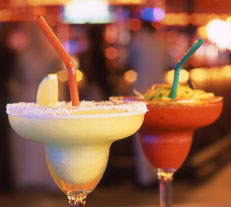 What is your favourite place to have a drink? Now, we didn't explain it in the survey, but this does not have to be an alcoholic drink. It can be a smoothie, a coffee or a refreshing fruit juice, so the "I don't drink" response does not cut it...unless you take all your fluids intravenously. PM's favourite place to have a drink last year was Pelicanos. Also high on the list were Don Pepe's, Portabello, the bar at Hola Asia, Posada Amor, Ojo de Agua and Cafe de Amancia
What is your favourite shop? Most people felt obligated to write Alma Libre Bookstore, which was just the answer we were looking for. Anyone who voted for anyone else suddenly had "problems" submitting their survey or using their credit cards.
What is your favourite place to stay in Puerto Morelos? There was no clear winner here, but Ojo de Agua, PlayaSol, Amar Inn and Cieba del Mar were all mentioned often. Many people wrote that they liked to rent a house or condo for their stay in Puerto Morelos. We have a list of some of those places on our website here. Of course a good portion of people still responded "my place".
Favourite Book to Read in Puerto Morelos: Most answers said "something about Mexico" a few people responded that they don't read...which led us to question our marketing practices. In the shop we notice that classics are very popular...but so are "trashy" novels. We try to have a good selection of the entire "reading spectrum" at Alma Libre.
Outside of Puerto Morelos, where is your favourite place to visit on the Mayan Riviera: This was the first time we asked this question. We thought it might be valuable for visitors to share their favourite spots, and give us some ideas of what to do on our day off. Popular places were Tulum, Playa del Carmen, Akumal and Lake Bacalar. Several people responded that they couldn't think of a good reason to leave Puerto Morelos. This year we are asking what is your favourite daytrip?
How Many Times Have You Visited Puerto Morelos? Once again we proved that it is difficult to visit Puerto Morelos just once. 68% of our readers had visited more than three times! 13% had visited once and 15% had visited twice. The most popular answer was too many to count, leading to us to believe that either Puerto Morelos is a place that you must visit over and over again...or most of our readers simply are not that good at math.
Where Are You From? A long and varied list here but basically half of respondents were from the US, 27% from Canada and about 6% are from Mexico. The rest hail from all over the world including one from Finland.
We're asking similar questions this year. Watch for your survey arriving in your mailbox soon after this newsletter.
Know your Puerto Morelos Streets: There is a lot of history under your feet represented by Puerto Morelos' street names.
Rojo Gomez is Puerto Morelos' main drive, easily recognizable by the palm-dotted meridian down the centre. The street is named after Javier Rojo Gomez who was the Governor of Quintana Roo from 1967 to 1970 when he passed away.
Ninos Heroes, the other main street in Puerto Morelos, easily recognized for it's swiss-cheezelike consistency of potholes and redundant topes, commemorates a legendary battle and act of bravery. Los Ninos Heroes (the "Boy Heroes" were six teenage military cadets who died defending Mexico City's Chapultepec Castle (which at that time was the Mexican army's military academy) from invading US forces in the 1847 Battle of Chapultepec.
Their commanders had ordered the cadets to fall back from Chapultepec but they did not; instead, they resisted the invaders until they were killed, with popular legend maintaining that the last survivor leapt from Chapultepec Castle wrapped in the Mexican flag to prevent it from being captured.
Lazaro Cardenas, a street that leads to the beach near the Amar Inn is named for Lazaro Cardenas del Rio. He was president of Mexico from 1934 to 1940. He is most famous for nationalizing Mexico's oil production in 1938. At that time Mexico was the world's second largest oil producer, supplying 20% of US oil demand. His term as president is recognized as being remarkably progressive and honest.
Weather
A lot of you folks up North are feeling pretty good about yourselves because the winter has been fairly mild so far. While it's true that the winter has not been as lousy as it could be, it's still a heckuva lot warmer here. There are also a good number of reasons for a winter break that have little to do with how cold it is. How about a break from work? Or from the daily commute? Or from the kids? (okay, you can bring the kids too I suppose). A few days (or weeks) on the beach, strolling about the town, snorkeling the reef, checking out the sights, sampling the local fare or snoozing in a hammock will cure the winter blahs and make you a happier winterite.
Home and Condo Rentals
Lots of visitors are discovering the comfort and convenience of staying in a private home or condo during their Mexican vacation. Many ex-pats have built their dream homes here in PM and are willing to rent it (or a part of it) to you! Renting a place makes you feel more like a local right away and offers the convenience of cooking for yourself and much more privacy.
Regular Beach Readers know that we feature some of these properties on our website. There are a zillion property rental sites out there, but ours is unique because these are properties we know, owned and run by people we know and trust. We like to think we take the guesswork and risk out of renting.
We've just added some new properties to the site, including this unique three bedroom home which features a real gourmet kitchen and a cool bar. The owners have just started renting it out, so there are lots of dates available right now. Check it out here.
We're always adding new places. Check out our new, easier to navigate rentals page here.
Owners! Find out how to get your FREE listing on our website.
Free Gift From Alma Libre Updated for January & February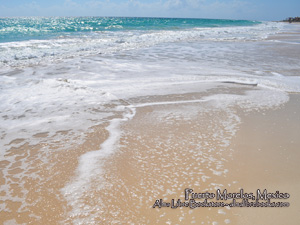 For those of you still stuck up North, bring a small piece of Puerto Morelos to your home or office with our new Puerto Morelos Wallpaper. Beautiful of course, and practical too with a January and February calendar built right in. This month's wallpaper is a retro shot of the beach and lighthouse
We'll have new pictures available for download every month! Wallpaper is also available on our website at www.almalibrebooks.com.
Pick your wallpaper size:
1024 x 768 800 x 600 1280x800 CLICK HERE FOR WALLPAPER INSTALLATION INSTRUCTIONS
---
New Places: De rigueur in Beach Reads is the announcement of at least one new restaurant. Casa Azul is the answer for anyone who gets hungry while enjoying the beach. Azul's friendly owners promise good food, a very casual atmosphere and good prices. Casa Azul (blue house) is located right on the beach, near the lighthouse in the little blue house where "Sorpresas" art gallery used to be located. We've also heard that there is a new place to get a drink late at night. Bara Bara just opened where the big 925 jewellery store was on Rojo Gomez, just south of the bookstore. It's a place for night owls, it opens at 8 PM and is closed Monday.
New Look: As we reported last month, Mama's Bakery has moved to a new location on Rojo Gomez. Mama's baked goodies always pack 'em in, but now there is another reason to visit her new restaurant. The whole place is a showcase of the art of Marguerite Broyles. Marguerite, the coolest and funkiest export of Lamar Colorado, has given Mama's a new and exciting look. We have some of her art in the bookstore...check it out!
New Boat: Diving Dog Tours, our favourite fishers in Puerto Morelos, have just taken delivery of this brand new boat. Now, this reporter knows nothing about boats except for an uncanny ability to always find the beer cooler...but Kathy Loretta says she's a 30 foot Trojan. I say she's a beauty and will make a day out on the water just that much better. The boat is named AbbeyNel, after two of Kathy's beloved Golden Retrievers that passed away this year. AbbeyNel will be ready to charter by the end of the month.
Market Report: The Sunday Jungle Market is back again this season and has become very popular. So popular that the Government has (gasp) paved the road to the Market to make it easier to get to! (We suddenly wish the market was on our street!) Go to the Market for genuine Mayan art, crafts and lots of tasty food. On Wednesday on the same site is the Wednesday Jungle SPA DAY. The Mayan ladies offer massages, facials or manies and pedies at reasonable prices. Proceeds of the Market and the Spa go directly to the Mayan families of the area. Stop by the bookstore for your map to the jungle.
Rich reading: Reading Beach Reads may not make you richer (or smarter for that matter) but it can save you money. One local homeowner saved a bunch last month when he read in our newsletter that paying your Predial (property tax) early meant saving 25% off the bill. Needless to say, he's become a big fan of this rag. You can still save 15% if you pay this month.
Cambi-Oh!: Once again the bookstore is short of change. We simply cannot get enough 5 and 10 peso coins or 20 peso bills. If you find yourself weighed down or you are always jingling around town...stop by the bookstore and we will lighten your load and exchange your coins for bigger (and lighter) bills. If you are up north, check the dresser drawers for cambio and repatriate those coins!
Garage Sale: El Mundo para Puerto Morelos is holding a fundraising garage sale on February 3rd. They are looking for donations to sell to support the schools and people of PM. Click here for more information.
Vet Set: A genuine veterinarian has set up shop in Puerto Morelos on Avenue Ninos Heroes. We have no pets, so have had no chance to try out his services, but our friend Tracy...who has an alarming number of pet cats, says the vet is skilled and fair.
Star Sightings: Television and film star (and fellow Albertan) Michael J. Fox was recently spotted at John Gray's Kitchen. Fox was such a fan of the place, he returned four times! Also spotted was football great (and former co-host of "That's Incredible") Fran Tarkenton and actress Jennifer Grey.
Los Viejo Ball Game: Baseball is coming back to Cancun. A couple of years ago Cancun had a baseball team called Langosteros. They weren't the Yankees by any means, but a night out at the ballpark was an inexpensive and fun night out. Now Cancun is getting a new team, the Tigres. The team is relocating from Puebla and they are good. Very good. The team won the pennant just last year and are one of the most storied and successful teams in the Mexican league. The season starts in March. Don't forget to root root root for the home team.
Sac-Be our favourite local newspaper will have a new issue out in time for Christmas. Look for new maps and a book review by Joanne. Sac-Be is a great place to advertise your business. They are the only publication which covers Puerto Morelos well and they have a huge and dedicated readership. Contact them for details at Sac-Be.com
---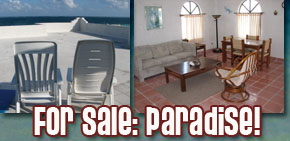 Beachfront condos for sale!
Two Bedroom Condos For Sale: Here's an opportunity to own a piece of paradise. Two 2 bedroom condos are available on the beach in a small locally-run complex. Each condo has an ocean and beach view. They are 2 bedroom, 2 bath with living room, dining area and kitchen. Front patio overlooks pool, beach and ocean. 25 minute walk to "downtown" Puerto Morelos. Condos are furnished and ready to rent and use. Excellent for investment & rental income. Contact us for details. More details here...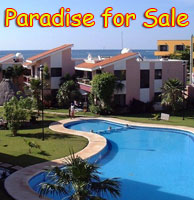 Beachfront condo for sale! Two Bedroom Condo For Sale: Here's another opportunity to own a piece of paradise! A two bedroom condo is now available in the best located condominium project in Puerto Morelos. It is a 2 bedroom, 1.5 bath condo with living room, dining area and kitchen. Condo is furnished and ready to rent and use. Excellent for investment & rental income. These condos have a proven track record of appreciating and generating rental income for their owners.

The owner of this unit is selling because he is buying one of the villas in the same complex.

For more information on this property click here... Brand New Beachfront condo for sale!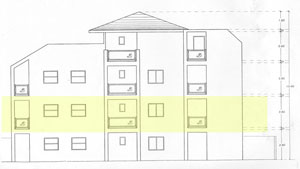 ---
Current Exchange Rates (In Puerto Morelos)
USA Dollar 10.75 (fluctuating wildly lately between 10.40 and 10.75)
CDN Dollar 8.85
---
This Just In! Books & Products at Alma Libre
Read all about it!
Lonely Planet Yucatán
At last we have this book in the shop! Just released in November, the Lonely Planet Yucatan will show you the best of our area. Completely updated, the LP Yucatan has become a favourite of travelers around the world. Good for locals too, I found some good ideas for daytrips and overnighters on my favourite peninsula. You need this book!
The Toltec Way
Like Don Miquel Ruiz, author of the bestselling book The Four Agreements, author Susan Gregg teaches readers how the ancient Toltec tradition can apply to life in the 21st century. For those who haven't watched Oprah lately, the Toltecs were an ancient race of people who flourished in Southern Mexico around 800 AD. "They were also a secret society dedicated to preserving the knowledge of the 'ancient ones,' who were great spiritual masters," according to Gregg. Gregg explains that the Toltec tradition is a way of seeing beyond our perceived sense of reality and into an unlimited world of possibility. This is the kind of book that you will return to again and again. Amazon.com reader

Mexican Handmade Style: Make your own memories of Mexico. This book features twenty easy to make projects to brighten your home and garden. This beautiful book features more than 150 colour photographs. "Each project is a twist on a traditional method. They are easy to read and follow and offer a bit of history about where they came from." - Amazon.com reader

A Taste of Mexico: The best place to recreate a little of your trip to Mexico when you are back home is in the kitchen. "A Taste of Mexico" features 70 exotic recipes packed with the colour and flavour of Mexico. Recipes range from soup to desserts to drinks. Step by step colour photographs illustrate each recipe.
Spanish Language Learning Software-Since moving to Mexico, Joanne and I have struggled with our Spanish, especially those nasty verbs. Now our friend Jacky has invented a fun way to learn your verbs. Her Amigos Spanish program has full conjugation for 700 verbs and helps you learn with tests and puzzles. The program is totally customizable, allowing you to focus on the verbs you need to know. Plus it's fun, so you will stick with it and learn those verbs. To expand your vocabulary, try Amigos Spanish Puzzles a program featuring word games with English clues and Spanish answers (or vice versa). The program comes loaded with 2500 words, and you can even add your own words if you like! Both programs are available on CD exclusively at Alma Libre Bookstore.
We like the program so much, we're featuring free monthly Amigos Spanish crossword puzzles in Beach Reads. Click here to see and solve this month's puzzle.
Other books...

Secrets of the Talking Jaguar is the story of the author's physical and spiritual journey from the Southwestern US to the highlands of central America. There he becomes apprenticed to a local shaman who teaches Pretchel much about indigenous Mayan life, and about life in general. We sold out of these last year in hardcover, this year we were lucky enough to get some soft cover editions. If you missed this book last year, don't miss it this time.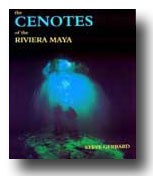 SPECIAL OFFER for Alma Libre Bookstore Customers
Cenotes of the Riviera Maya is the best book ever written about the cenotes in our area. Beautifully photographed, it could easily be called a coffee table book, but it is also has all the practical information you need to explore the cenotes whether you are swimming or diving. Many have drooled over this book, but the hefty (500 peso) price tag kept some people away. Now author Steve Gerrard has authorized us to lower the price. At 300 pesos, this book is an incredible bargain and it has been flying off our shelves. Supplies are limited. Don't miss this opportunity.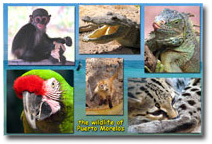 Postcards! We've added a few new photos to our postcard collection. We have the largest selection of postcards of Puerto Morelos, and they are all exclusive to Alma Libre. We know because we make 'em! We also have blank greeting cards to cover any occasion you may wish to celebrate while you are in paradise.
---
Here is another Amigo Spanish Puzzle. To solve the puzzle, click the picture to the left and a new window will open with the puzzle full screen. Then you must print it out and solve it. Do not attempt to solve the puzzle by writing on your computer screen with a felt pen.
Please note, this is the easy version of the puzzle, they are available on the program larger and harder. Email us if you like the puzzle as is, or if you want us to publish a more difficult version.
When you finish, click here to view the answers.
You can make your own puzzles to help you learn Spanish click here to learn more!
---
In Memory
Gail Drauden It is with deep regret that we must report the passing of our friend Gail. She passed away in her sleep on January 7, 2007 at only 58 years. Gail was a good friend to us and a good friend of the bookstore. To say Gail loved books would be one of the great understatements of all times. She knew our stacks better than we did and though she didn't read every book in the shop...she came darn close.
Gail loved Puerto Morelos and was a supporter of all the shops, restaurants and cafes in town. We will miss her friendship, her wit, and her distrust of any positive book review from "Publisher's Weekly" magazine.
Gail was one of the bright lights of this town and we already miss her dearly. Our thoughts and condolences go out to Gail's husband and Puerto Morelos fixture, Bush.
Jorge "Saxophone" Madrigal Another bright light in our PM was lost recently with the passing of our amigo Jorge. Most people knew Jorge for his saxophone music, which could be heard all over town. Recently he was playing in the town square right in front of the bookstore, entertaining the patrons of the restaurants on our block.
We will miss Jorge and Puerto Morelos will miss his music.
Jorge was just 47. Donations are being collected for his wife and three children through the El Mundo para Puerto Morelos charity
---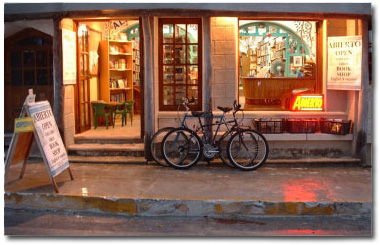 Just a reminder that we are open our regular season hours now. That is Tuesday through Saturday, 10:00 am until 3:00 pm and 6:00 pm to 9:00 pm. On Sunday we are open 4:00pm to 9:00pm. We are sometimes open on Monday, call ahead to find out if we are open!
Our hours are always posted on the front page of our website at www.almalibrebooks.com.
We take trades every day, so our selection is constantly changing. If you are planning a trip down, why not bring some recent bestsellers to trade and check out our store.
If you live here, we can special order books for you. It is not a quick process, it usually takes a month, but our prices are much better than Amazon's. Let us know what title you would like and we'll provide a quote.
We look forward to seeing you in Puerto Morelos!
---
Beach Reads is the official newsletter of Alma Libre Bookstore in Puerto Morelos Mexico. It is mailed directly to your mailbox if you request it. Beach Reads is published on a sporadic, seemingly random basis...but it is supposed to be approximately monthly during the season at Puerto Morelos. The season is November until after Easter. We do our best to publish it regularly...but the beach is so pretty...

Our website is located at www.almalibrebooks.com Our store hours are always on the home page.

If you do not wish to receive this newsletter, please Click Here To Unsubscribe
This is Year #5, Issue #3. January 2007.
To subscribe or make comments or suggestions, please Contact Us
Retransmission & Redistribution of this newsletter without express written consent is just fine by us! Send this newsletter to a friend! (or get them to sign up for their own copy) If you like the newsletter, please support it by buying a book at Alma Libre Bookstore.
Text & Photos ©2007 Alma Libre Bookstore